Before you start, your therapist will take your case history and the details of the problems you are having. This will include a full medical history to identify any pre-existing conditions that you have been diagnosed with.
Treatment takes place with the client lying down fully clothed on the treatment table, or sometimes in a sitting position. The therapist makes a light touch on the head, base of the spine (sacrum) and other parts of the body. The therapist listens deeply through the very subtle palpation and specialized sense of touch, to the body's own story, sensing any tensions, imbalances, and areas of restriction in the body and helps to release them in a supported and comfortable way.
Craniosacral therapy is a relaxing and soothing experience. During the session clients may  feel sensations such as heat, tingling, and gentle pulsations.
Most sessions are 45 to 60 minutes long.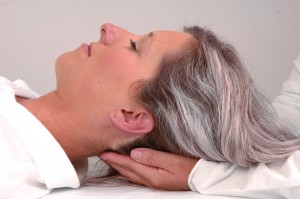 "The body is a unit of function; that body, mind, and spirit operate as a unified whole continually working to heal itself."
Dr Andrew Taylor Still MD, DO
Who is it for?
Craniosacral therapy is a holistic therapy and works with the whole person. It does not directly work on symptoms but it works with the underlying health and targets the cause, so helps with the recovery of many conditions.
In a 2012 survey of Craniosacral therapists it was found that Craniosacral Therapy is sought by people across a wide spectrum of conditions such as: stress-related issues, physical pain such as backache and headache, improvement in wellbeing, serious trauma, chronic conditions such as Chronic Fatigue/ME and palliative care, pregnancy and childhood issues. Craniosacral Therapy is well known for its beneficial effects for mothers and babies especially after difficult births. It helps babies to settle after a traumatic birth and with feeding and sleeping problems.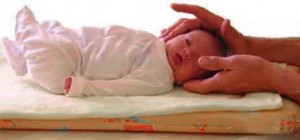 For more information on Craniosacral therapy please visit Craniosacral Therapy Association, Biodynamic Craniosacral Therapy Association of North America and Craniosacral Therapy Information Site.
Fees
£60 for 1 hour session.
Discounts available for block bookings.
Concessions are available and may be lower according to your circumstances.
Please note that Craniosacral Therapy should not take the place of conventional medical treatment and you should consult your doctor for any health concerns.